About Us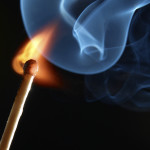 We're bright sparks who are bursting with ideas. 
Part PR company, part event organiser, Exposure Communications is a hive of creative energy and original ideas. We think with clarity and produce compelling content that makes a difference.
We're imaginative, enterprising, occasionally eccentric and very well connected. We fascinated by the opportunities that combining social media and events creates and the way in which "technology" and "live" can work together. We're as likely to delight in a well-crafted tweet as a well-organised trade-show or brilliantly executed PR campaign.
We have worked on events, projects and campaigns of all shapes and sizes, all around the world. Our clients include venues, destinations, event service suppliers and event organisers. We understand dynamics of these businesses and the event industry landscape which means our creative ideas are always underscored by commercial realism.
Consultancy
What's the big idea?
Maybe you're just stuck for ideas or you have an idea and don't know how to bring it to life. Exposure Communications has been inspiring organisations for nearly two decades.Sometimes people just want to bounce an idea around to see if we can help shape it or to see if we know someone who'd be interested in investing. Occasionally people want career advice or some quick insight on a launch a product, venue PR,  or marketing an event. We think with clarity and deliver with conviction and if there's one thing we're never short of it's ideas.
Pick our brains
We're not joking – we get asked if people can "pick our brains" all the time. Which suggests that there's something there worth picking at!
We're delighted that we can help. Give us a call to discuss in more detail exactly how much of our insight, time and contacts you need.
Ideas, Projects, Connections
We like to think of ourselves as a thoroughly modern business, driven by our ideas and our network. Sometimes we own a project and we're looking for interesting people to work with. Sometimes we're asked to come in and help a client with a project, particularly if there's a need for PR, Social Media, Event Management or Content Creation. Sometimes we're simply the connector, matching and introducing the right people to make a project work. We're flexible and adept at finding the sweet spot.
Our services include:
Public Relations
Social Media
Event Management
Content Creation
Business Introductions
Copy Writing
Design
Sponsorship Sales
Seminar and speaker management
Video Production
Our Team
CEO

Account Manager

Account Director