Category Archives:
Exhibitor Masterclass
Watch all the highlights from the Exhibitor Masterclass brought to you by FaceTime here.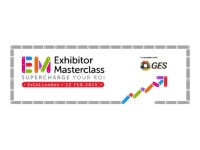 Last month, Exposure Communications Managing Director Simon Burton chaired FaceTime's Exhibitor Masterclass at ExCeL. With a number of expert speakers, the attending delegates left with invaluable tips and hints on how to exhibit more effectively.
 Top 10 tips for exhibiting effectively taken from FaceTime's masterclass (as learnt by Exposure colleagues)
more