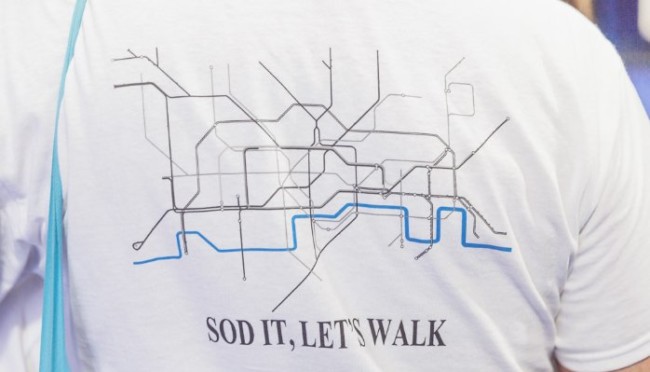 Last summer 60 assorted event professionals from all sectors of our industry walked the 10 miles between Chelsea's Stamford Bridge and Arsenal's Emirates Stadium to raise money to fight the terrible disease that is Pancreatic Cancer. They raised close to £20,000 putting the total amount raised by Howard's Way Walk since its inception at over £300,000. The charity honours two amazing event professionals who lost their lives to the disease; Howard Kerr and Jim Harding.
This year, on the evening of Friday June 3rd,
we are doing the route in reverse, taking in some of the most amazing parks and streets in London, while we walk, talk, network and stop for an occasional glass or two. It is a pretty fantastic feeling to put something back and genuinely walk shoulder to shoulder with fellow event professionals, building new relationships and genuinely making a difference.
Walking with colleagues on a summer evening through London is a delight but 10 miles is far enough to let your legs know that you've done some hard work to earn your sponsorship £s.